Top bathroom trends to watch!
Uncategorized | 20/04/2020
Although some bathroom projects may have gone on hold during the Covid-19 lockdown, it's important to stay ahead of key bathroom trends for when showrooms are back open and your customers are eager to get their home improvement projects started again…
There's no doubt buying habits have changed and the lockdown may influence further changes, but showrooms will remain important for high-ticket purchases. Customers will start with researching products and styles online, but then when they're ready, they will want to experience how the products look and feel 'in the flesh' and they will want the advice of an expert to put their minds at rest before they buy.
Helping customers choose the the right showering space for their bathroom, styles and lives requires a two-way conversation to find out their priorities and suggest solutions.
We have identified 5 bathroom trends to watch this year to make sure you and your displays can make the most of new selling opportunities #OnceThingsGetBackToNormal.
Trend 1: Rise of the luxury shower
Increasingly, people prefer a shower to a bath. Showers suit busy lives and they're quicker and more efficient. Showering is also replacing bathing as a time to relax, refresh and renew, away from the stresses of the day or noisy kids.
Homeowners are looking for a spa-like experience where relaxation is almost as important as getting clean. When you get into your showering space, you don't want to experience juddering or slamming shower doors, uncomfortable, hard to operate handles or a slippery tray. Small finishing touches make a big difference and we see softly closing doors and sleek, solid handles as strong upcoming trends – as well as affordable luxurious elements such as anti-slip stone resin trays.
Take a look at our precision-engineered Bay Series as an example. The distinguished features of this range include whisper-quiet doors, refined hardware, unique interlocking cover caps and a sleek aluminium finish.
Lakes Stone, our premium quality stone resin trays, are low-threshold, anti-slip and anti-bacterial. A non-porous surface prevents mould or bacteria forming in the joints or beneath the surface – a quick wipe is all that is required to keep the trays clean and looking good. These trays are available in three on-trend colours.
Once you accept that people look for 'me time' in their showers, then the whole experience matters. Showering Spaces need to look beautiful and suit the space and lifestyles of the people that use them.
Trend 2: Showering Spaces for multi-generational living 
For many years now, kitchens have been designed around family lifestyles, and this trend is gaining momentum in bathrooms.
NHBC reports that 1.8 million UK households now include two or more adult generations. That's 38% up since 2009. And according to the ONS, there are currently 11.8 million over 65s in the UK. They are forecast to rise to 18.5 million by 2040. The return of millennials to live with their parents is a big driver too. With a shortage of new homes being built, worsening affordability, and rising rentals, it's clear why young people are returning to live with parents.
The number of homes being converted to adapt to multigenerational living is currently around 125,000 a year. When social distancing measures for Covid-19 are relaxed and normal life resumes, this trend will still be in the driving seat.
More people under one roof means the bathroom will be one of the most used rooms in the house. Bathroom furniture and products therefore need to be robust, low maintenance, easy to clean, safe and adaptable to different needs.
A new generation of 'multi-generational' products are smart, elegant and unobtrusive, fitting with the spa-like modern bathroom that both parents and kids look for.
For example…
Grandparents may require a shower seat attached to the wall so they can shower safely and comfortably, but then it folds away for an uncluttered look.
A showering space with an integrated shower seat provides the perfect blend in seamless design and practicality so customers can enjoy that much sought relaxing shower.
For the ultimate in accessibility and style is a low-threshold walk-in with a non-slip premium stone resin tray, creating an open space to suit the whole family. View our Collection of Walk-In showering spaces.
Trend 3: Environmentally friendly 
Homeowners are now more likely to buy and pay more for products that are demonstrably eco-friendly. That's one reason Lakes invested in becoming a certified carbon neutral company. It's the right thing to do, but homeowners also want to be comfortable buying from companies who are demonstrably considerate of the environment.
Make sure your environmental credentials and those of your suppliers are clearly displayed in your showrooms and POS.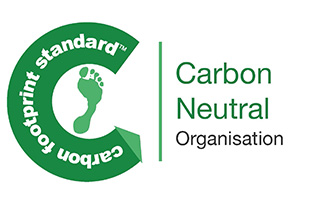 Trend 4: Low maintenance glass
With limited hours in a day, homeowners look for products that are durable and low maintenance. Showering spaces are mainly glass, and the last thing you want to be doing is wiping away the build of scum and scale after every shower. 'Hard work' showering spaces lose their appeal when you have to keep the glass clean and looking good.
Innovations like AllClear® advanced nano-coating from Lakes Glass ensure water, limescale and soap scum slide off the glass rather than sticking to it. This advanced technology creates a more hygienic Showering Space as the coating forms an invisible, microscopically smooth shield to prevent the build-up of grime – a simple wipe using a damp cloth is all that's needed.
Uniquely, AllClear from Lakes Glass is applied to both sides of the glass as standard.
Watch our video and learn about the science and magic of AllClear.
Trend 5: Smart living 
It's early days, but smart homes are fast becoming a reality and we're seeing showers and bathrooms part of this revolution. Weary travellers who have battled the traffic and tube and sweated their way home in standing-room-only crowded trains dream of walking straight through the front door, peeling their clothes off in the bathroom and stepping into the calmness of their showering space and under a hot running shower.
Changing lifestyles and buying habits are great sales opportunities for bathroom stockists to blow customers away with on-trend displays and expert knowledge. So #OnceThingsGetBackToNormal give our team a call to find out how we can help you make the most of these #topbathroomtrends.
In the meantime, stay safe and stay home!