Taking Showering in Comfort to the next level
Comfort and ease are the watchwords for the most recent additions to Shower Enclosure specialist, Lakes Bathrooms' Classic Collection:
Take a seat and enjoy showering in comfort with a choice of seated shower tray enclosures:
Designed to provide an elegant showering solution for those times when standing in the shower proves a challenge. These enclosures feature a raised seat which is beautifully integrated into the tray with purpose detailed panelling to complete the look.
Alternatively, take a look at the Low Threshold Enclosures: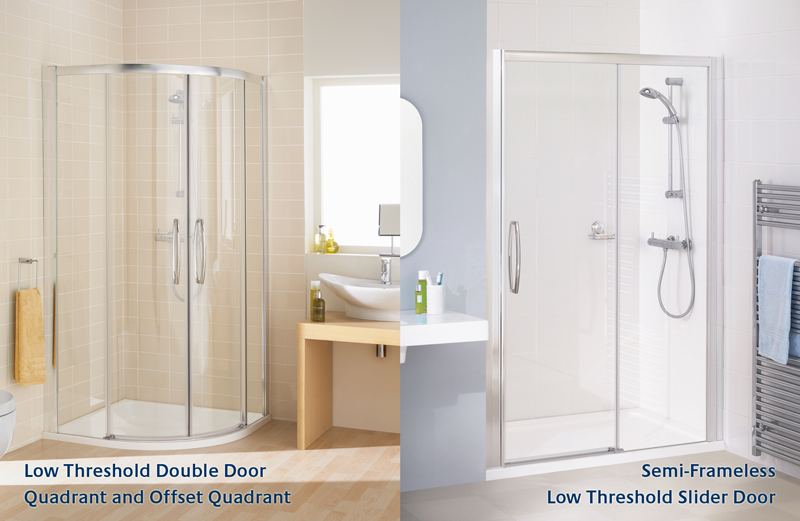 Identical in every way to popular Semi-Frameless Slider Door and Quadrant Enclosures already featured within the Lakes Bathrooms product range, but with the added appeal of a lower step-in threshold for easier access.
Mike Tattam, Sales & Marketing Director commented: "With a growing demand for 'ageing in place' solutions, our Seated Shower Tray and Low Threshold Enclosures provide safe and comfortable showering spaces without compromising on style."
These recent additions all feature the Company's visually-enhanced, optically clearer PureVueHD glass as standard and AllClear® protective coating to help keep your enclosures looking as good as new with minimum effort, also at no extra cost.