Lakes Introduces Wave Brushed Brass Range
Bathroom Design & Planning, Product Launch, Company News, Product | 26/10/2023
Lakes, the leading manufacturer of innovative showering spaces, has expanded its popular Wave Collection to include a high spec brushed brass finish.
After the successful launch of Wave Black earlier in 2023, the popular range's brushed brass offering is now available, reflecting the growing popularity of the trend amongst designers and homeowners.
The Wave Collection was launched in June 2022 and features hinged, quadrant, slider, and bi-fold door options as well as a side panel which can be combined with the hinged, slider and bifold doors.
It was initially launched in a contemporary stunning silver finish as standard, with black and now brushed brass offered.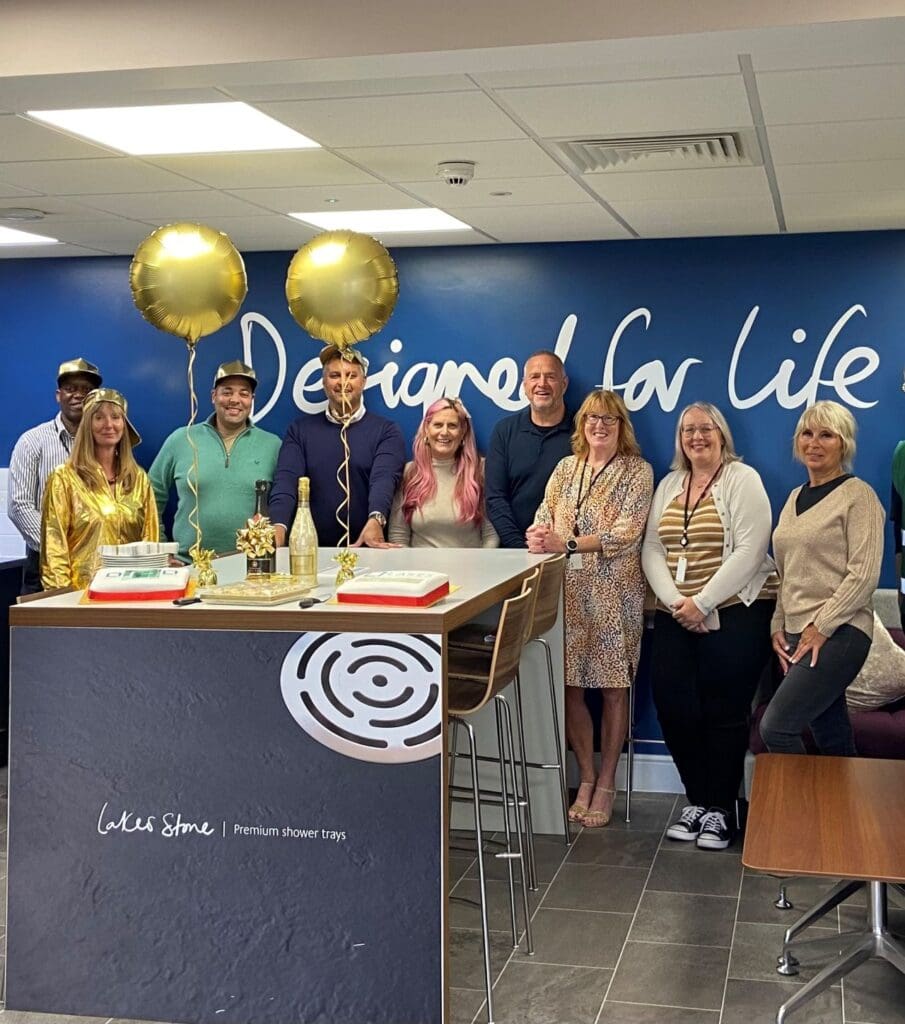 Reassuringly sturdy, while minimising weight to save resources, the Wave collection's strong frames mean there is no compromise in the quality or performance of the showering space, while retaining simplicity and ease of handling for installers when carrying and manoeuvring it into position in confined spaces.
The Brushed Brass colouration process was built around creating a durable finish that would stand the test of time, in line with Lakes' wider commitment to quality.
Managing Director Mike Gahir says: "The Wave collection is precision engineered to the highest standards, with great attention to detail throughout to offer the perfect balance of functionality and style.
"The addition of a brushed brass option to the range is one we are particularly excited about as it is such a sought-after style right now.
"Its popularity has grown consistently over the past few years and it's here to stay now, so we're delighted to support our customers across the UK by introducing it to our Wave range.
"We're looking forward to seeing Wave brushed brass in showrooms across the UK and seeing the final results when installed in homes."
All Lakes products are backed by a unique no-quibble guarantee.
To learn more about Wave Brushed Brass, visit www.lakesshoweringspaces.com/collection/wave/
or call 01684 853 870.