How to choose the right shower tray
Traditional vs contemporary? Our check list for choosing the right shower tray for your enclosure.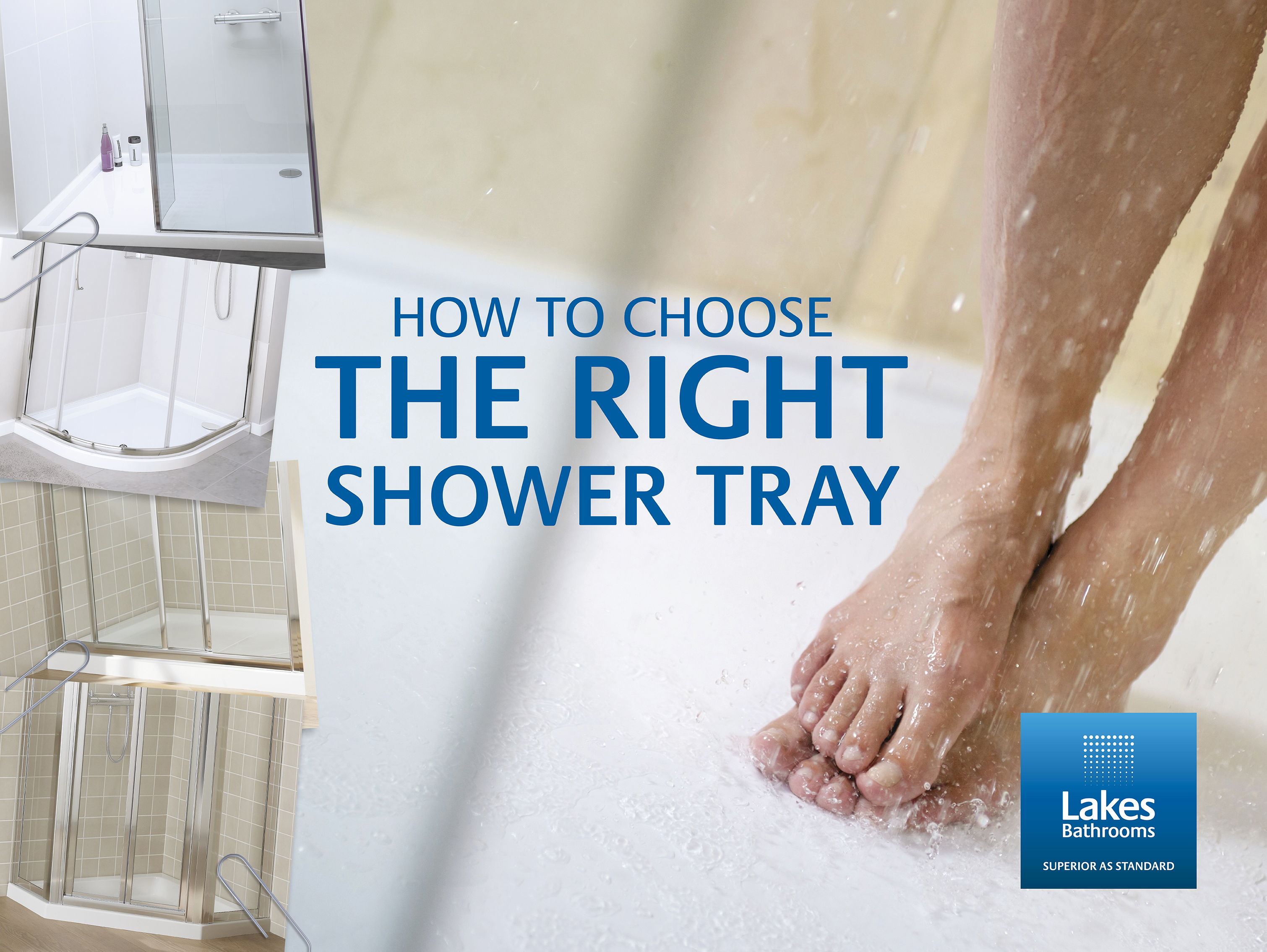 We are living in a time where options are no longer an option, they are an expectation. The modern day consumer DEMANDS choice, we couldn't have moved farther away from Henry Ford's old adage of "You can have any colour as long as it's black". This is no truer than in the shower industry. Although the basic concept of a shower enclosure is still recognisable from the earliest iterations, the design, form and material options have changed and expanded drastically.
This idea of options in enclosure design has forced the provision of options in shower trays to cater for these changing shapes and styles. So when you're specifying your next enclosure there are certain decisions you'll have to make, some dictated by function, and some simply a matter of taste.
Things you'll need to consider:
Style of tray – heavy or lightweight?
Shape of tray – bow front/square/rectangular/pentagon/quadrant/corner?
Materials – stone or acrylic?
Finish – smooth or textured (gloss or matt)?
Which style will be the easiest to clean?
Waste position?
Ease of installation?
Floor surface – is the tray compatible with an 'easy plum kit' to level the floor?
The battle of the shower trays: Contemporary VS Traditional
| | |
| --- | --- |
| Contemporary Lightweight Tray | Traditional Stone Resin Tray |
| 40mm low profile | 45mm profile or standard height 80mm |
| 25kg weight for largest size | 62.25kgs weight largest size |
| Come with integrated anti-bacterial agent as standard | Can come with a tiling upstand |
| Lightweight with steel reinforcement | Stone resin with acrylic cap |
| Tray shapes – Quadrant, offset quadrant, rectangular, square, pentagon, bow front (special order) curved corner (special order) | Tray shapes – Quadrant, offset quadrant, rectangular, square |
| Can have easy plumb kit for ease of installation | Can have easy plumb kit for ease of installation |
| 10 year guarantee | 10 year guarantee |
As you can hopefully see there are perfectly good reasons for arguing either a contemporary or traditional option. The only way to ensure you make the right decision when it comes to a shower tray is to prepare yourself with the questions we have provided, with this strong foundation you should find it pretty hard to go wrong.
To find out more, request a brochure or click compare and contrast a wide array of trays for all needs