The pursuit of perfection is about to get one big step closer
Next month we reveal a world first in shower enclosure glazing. Click to register to be amongst the first to know more.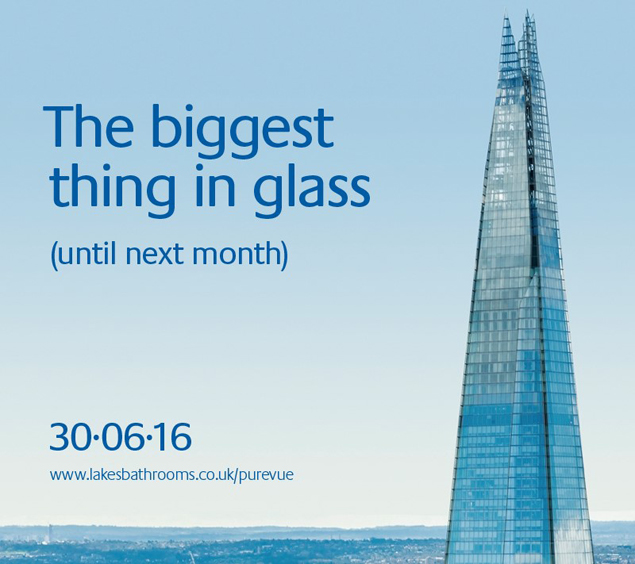 The bathroom and showering experience is one that has evolved and changed more in style than it has functionality.
The processes and products associated with showering – on the surface – aren't completely alien from those we recognise from 100 years ago. We say 'on the surface' because in actual fact, if you look at the Lakes Bathrooms range, the choice in intelligently designed functionality and materials has advanced to provide a much more bespoke showering experience.
In the last few years' you would've seen advances in new shapes, new door mechanics, increasingly minimal profiles, precision engineered design elements, higher performance materials, AllClear coatings as standard, and even mirror finishes on panels; this year we announce an advancement that we think will make a lasting mark on industry standards.
Hopefully you can tell we are genuinely excited about what we have up our sleeve. Before any wild speculation begins, this announcement isn't some wildly futuristic heads-up-display on the glass or duel-purpose transforming enclosures (YET!), but it is a push forward that'll provide consumers with an irresistible design consideration and will force other manufacturers to question their ranges.
Be amongst the first to find out how we are about to improve everyone's showering experience. Register your interest at www.lakesbathrooms.co.uk/purevue