Our facilities at your service…
Our impressive new showroom was built with you and your customers in mind, so why not come along and utilise our informal meeting areas and product training facility, all in one central location?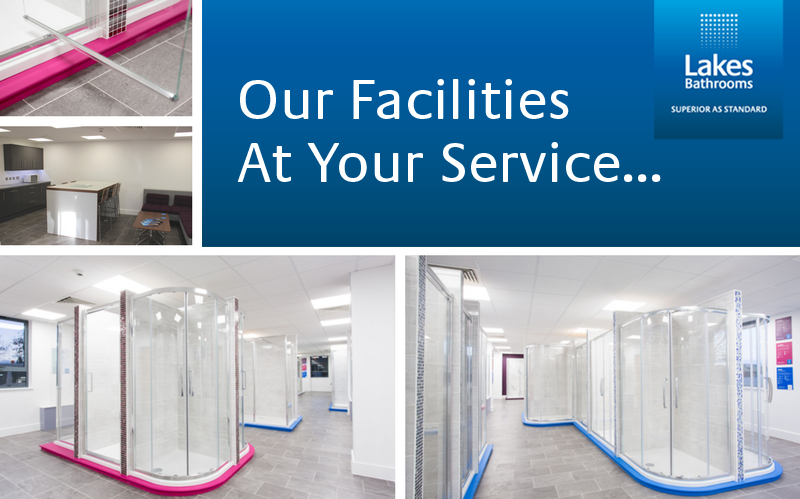 The 110-square meters of showroom is the crowning glory of a £1.8 million refurbishment of Lakes Bathrooms' headquarters in Tewkesbury. Why? Because our enclosures deserve to be seen and experienced in the flesh. Anyone can make a shower look good in a catalogue, but feeling the quality of materials, the precision of the build, the ease of installation and superior design in person is different.
Complementing the ability to view our ranges are stylish, informal meeting areas at the heart of the showroom for you to make use of. Bring clients to a central location just off junction 9 on the M5, where you can showcase enclosures, screens and trays; experience the PureVueHD difference first hand; see what marketing support and POS we have to support your business and come for product training and demonstrations in a relaxed, flexible environment.
In Short…
Free, central location for your use
Showcase for enclosures, screens and trays
First-hand experience of the PureVueHD difference
Product demonstrations
Product training
A relaxed, flexible space with all the facilities you might need for client and business meetings.
To book the space, just call your Area Sales Manager and they'll be more than happy to help meet your needs.