Lakes introduces 100% recyclable packaging
Why Lakes?, Company News | 15/03/2019
Lakes introduces 100% recyclable packaging
Lakes, the leading manufacturer of innovative showering spaces, is the first to introduce new fully-recyclable packaging, designed to reduce its impact on the environment. After months of research and development Lakes' new product packaging is now 100% eco-friendly.
Lakes' commitment and focus to improving its impact on the environment is also extending to 100% recycling of all product waste, primarily glass and aluminium, and of all recyclable site and office waste.
The improved packaging alone will remove approximately 2,000 kilometres of banding a year from landfill, and nearly two million pieces of polystyrene.
Lakes' announcement is timely, following the concerning statistics in the January 2019 Bathroom Manufacturers Association (BMA) report, which reported that 44.3% of plastic consumption in the UK is used in packaging – the main recyclable material in the bathroom industry. Packaging is at the heart of how we can reduce plastic waste, or ensure it is recycled responsibly. Considering that 82% of paper or cardboard is currently recycled, we have some way to go to ensure plastic waste catches up! Lakes is proud to be the first in taking the right step forward.
Mick Evans, Lakes Operations Director, says: "The increasing threat of climate change is a daily reminder that we need to change how we operate as businesses and consumers. We are extremely pleased with this outcome following many months of research and development to improve our packaging in a practical sense, for easier safe handling, and very importantly in reducing the impact on the environment. We hope other manufacturers follow our lead with this.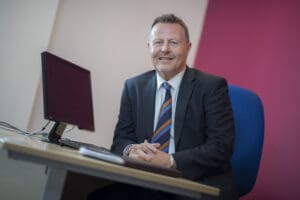 "We are also working to significantly reduce our overall carbon footprint in 2019 by supporting UK carbon offset projects and Carbon Trust initiatives. It's an exciting journey in more ways than one, so look out for more updates soon!"