Lakes awarded Best Bathroom Manufacturer three years running!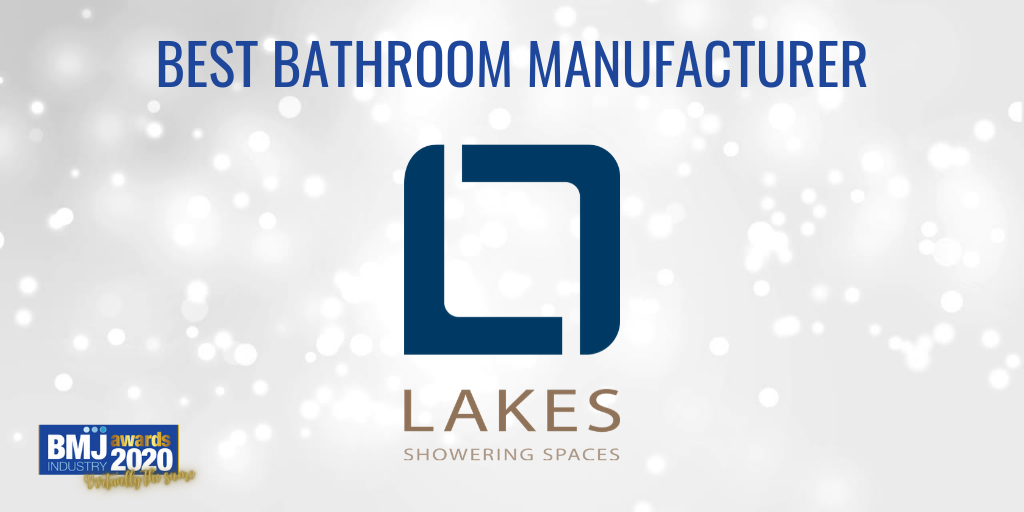 At the BMJ Industry Awards on Friday 17th July Lakes won the prestigious 'Best Bathroom Manufacturer' award for the third year running! The annual award ceremony, which was due to take place in May at The Brewery in London, was rescheduled as a virtual presentation due to COVID restrictions. The event was hosted by the well known 'Voice of the Balls' on the National Lottery, BBC presenter Alan Dedicoat.
Reaching the finals and winning is based on the number of votes received from professionals across the industry. It was a competitive year with 130 finalists across 24 categories, and with all votes independently verified before winners are announced.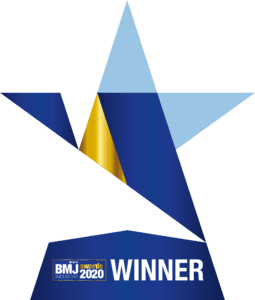 Sales & Marketing Director Mike Tattam says: "We're absolutely delighted to have won such a significant award for three years in a row. This level of recognition is a great honour and a positive reflection of our ongoing achievements in the market. It's been a challenging year for many businesses, with COVID causing major disruption for suppliers and merchants alike. But our industry is riding the storm and as we move into – hopefully – calmer waters, we are resuming key projects to help our customers sell and continuing our programme of product development.
"A huge congratulations to all other finalists and winners too", continues Mike. "It was a shame we were unable to celebrate in the usual way but it was 'virtually the same' with many people across the sector tuning in and toasting to the many successes!"
BMJ Editor-in-Chief Fiona Russell-Horne adds: "Congratulations to the team at Lakes for their win. The standard of all the entries to the category was, as usual, incredibly high. So it's clear that, by winning for the third year in a row, Lakes is doing something right and that its customers all recognise that."
To watch the video from the virtual awards, visit www.bmjindustryawards.co.uk